Hello readers! Sorry I haven't posted in a long time...I was in sunny Florida! We went for a week in Orlando and then stayed on beautiful Marco Island for a week. It was a glorious restful two weeks! :) Sorry I left you with no posts, but we very rarely had Wi-Fi and then only on iPhones or iPads which aren't great for blogging! Later in the week I'll have some photos from our vacation. In Orlando, we went to Disney World, and on Marco Island we went for an airboat tour! That is such a great opportunity.
As Aimee's reward, I'm doing a fashion post on Amy Adams! Sorry it's so late, Aimee!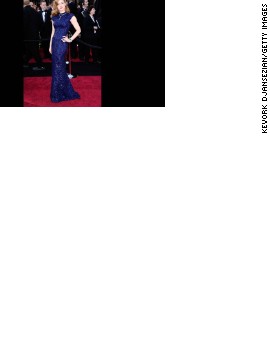 I can't get over how beautiful this dress is on her! It's made of a sparkly sapphire blue fabric and it is perfect! She looks so wonderful with her ivory skin. The cap sleeves are adorable, and I love the cut of the dress.
Oh, wow! This stunningly vintage combination of black and white is gorgeous. The exaggerated butterfly sleeves are cute and the peplum skirt is adorable. Together, they form a wonderful outfit.
I think Amy looks good in any color she puts on...this light teal embroidered dress is very pretty and is a wonderful complement to her eyes. I love how it just barely gathers to one side at the waist.
Simple, classic, hunter green! This dress is a marvelous color on her, and I love the gold clutch and strappy sandals.
This gorgeous black and white toile dress is so amazing!! I love the black bow and the crossed neckline! The knee-length skirt is wonderful and so are the black accents on the neckline.
Blue is her color! This simple sheath dress with a sheer top is pretty. The sheer fabric should maybe not dip so low, but it is not revealing. I love how the sleeves go back to solid fabric.
This helps all of us to see how you don't have to sacrifice fashion if you want to be modest. In fact, modesty is even more beautiful! Modest clothes can be adorable and gorgeous, but the thing that is truly beautiful is a woman who is modest. Modesty starts in the heart and works outward to everything you do and wear. We need to take a stand against immodest clothing and hearts! We must be the generation that stands out from the world.
Do not let your adorning be external—the braiding of hair and the putting on of gold jewelry, or the clothing you wear— but let your adorning be the hidden person of the heart with the imperishable beauty of a gentle and quiet spirit, which in God's sight is very precious.
I desire then that in every place the men should pray, lifting holy hands without anger or quarreling; likewise also that women should adorn themselves in respectable apparel, with modesty and self-control, not with braided hair and gold or pearls or costly attire, but with what is proper for women who profess godliness—with good works.